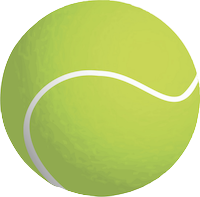 Tennis
News
Tennis in 2022 will be held as a separate Junior (year 7-9) and Senior (Years 10-12) one day tournament in Term 4.
This will be a teams event, with each school fielding teams of 6-8 players in each grade who will play a round robin tournament against all other schools.
A teams will consist of singles & doubles games, whilst all other grades will be doubles only.
TOURNAMENT DRAW
Senior (Year 10 - 12) Tournament - Friday 28 October at Alexander Park Tennis Club (8.15am - 3.30pm)
Senior Tennis Draw 2022
Junior (Year 7 - 9) Tournament - Thursday 17 November , 2022 at Cottesloe Tennis Club (8.30am - 3.45pm)
The draw will be posted mid Term 4 following school's team nominations.
TENNIS RESULT