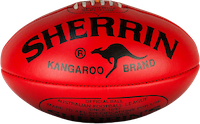 AFL
News
IGSSA is very excited to announce a partnership with the Fremantle Football Club which will see our Association grow and develop the sport of AFL for our students over the coming years. The Fremantle Football Club were instrumental in the support of our 2022 IGSSA All-Star AFL team, and will work with our schools in coaching development and in the support of our IGSSA Term 1 Football competition in 2023. Please see the link below to learn about the partnership:
https://www.fremantlefc.com.au/news/1201020/fremantle-strengthen-investment-in-female-footy
AFL was introduced as a friendly IGSSA sport in Term 4 of 2019 for students in Years 7-10. This friendly competition continued until 2021 as the sport was introduced to many students and continued to grow in popularity.
Due to the increasing interest and growth in participation, IGSSA is excited to announce that AFL will be introduced as a formal IGSSA sport in 2022 for students in Years 7 to Years 12. It will be played in Term 1, mirroring the AFLW season.
Wednesday Yr 7/8 A & B
Thursday Junior A & B (Year 9/10) & Senior A (Year 11/12)
All matches are scheduled to play from 4.15pm to 5.15pm.
AFL FIXTURES
Please contact your school for details of match fixtures, or better still, download the IGSSAWA App to your mobile device!